Hello Everyone!
 I'm Nat – the creator of Wallartkids.com.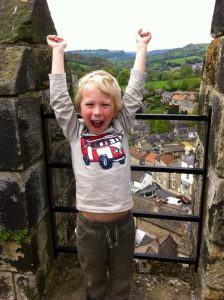 A little about me:  I'm a stay at home mum, wife and mother to two boys, aged 7 and 10.
I always loved the idea of themed rooms, from when I was a kid – but being 34 now, there just wasn't the products that there are today.
This website just started as a bit of fun and evolved into more of a long term project!
Initially, Wallartkids.com was focused on primarily on Wall Stickers – but it has grown over time to incorporate everything kids room decor related, as well as the odd arts and craft related post, (my youngest son is very big on arts and crafts!).
You are very welcome to contact us if you have any questions at all, or indeed, any suggestions or if you'd like to share some discoveries of your own.
Have fun at  Wall Art Kids!
All the best,
Natalie
Founder of Wallartkids.com