Super Spiderman Wall Stickers!
Spiderman has been a long term favourite Superhero in our house and we've had many a Spiderman costume, figure, book and play-set to be found in our home over the years.  But now…Spiderman can be on the walls too!  Or appearing to jump through the wall quite literally in some cases!  Here is a selection of some super Spiderman wall art stickers.  Enjoy!
---
Huge Spiderman Wall Sticker
Large Spiderman wall Sticker,
---
Large Selection Of Spiderman Wall Stickers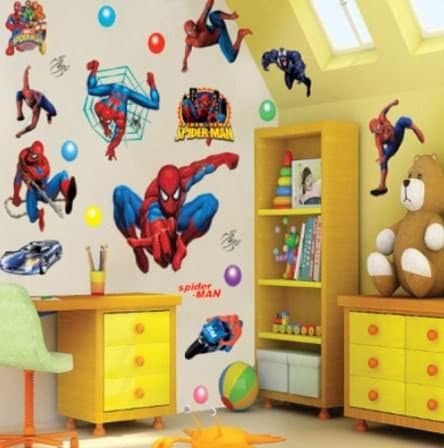 A great selection of Spiderman Wall stickers, with Spiderman in various poses, plus additional Spiderman related stickers.
---
Window Effect 3D Spiderman Wall Sticker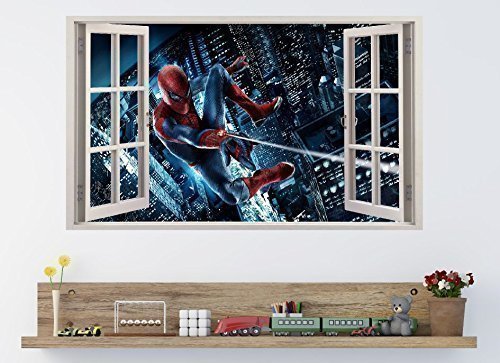 Great window effect wall sticker, with an extra large size.
---
Window Effect Spiderman Wall Sticker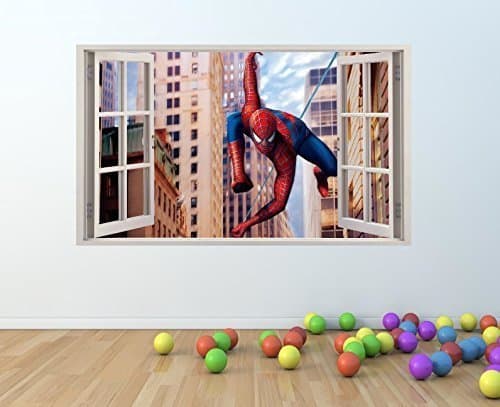 Giant 3D spiderman Wall stcker, with a realistic window effect.
---
Spiderman Wall Sticker, hanging upside down
---
Large Spiderman Wall Sticker – Crashing Through Wall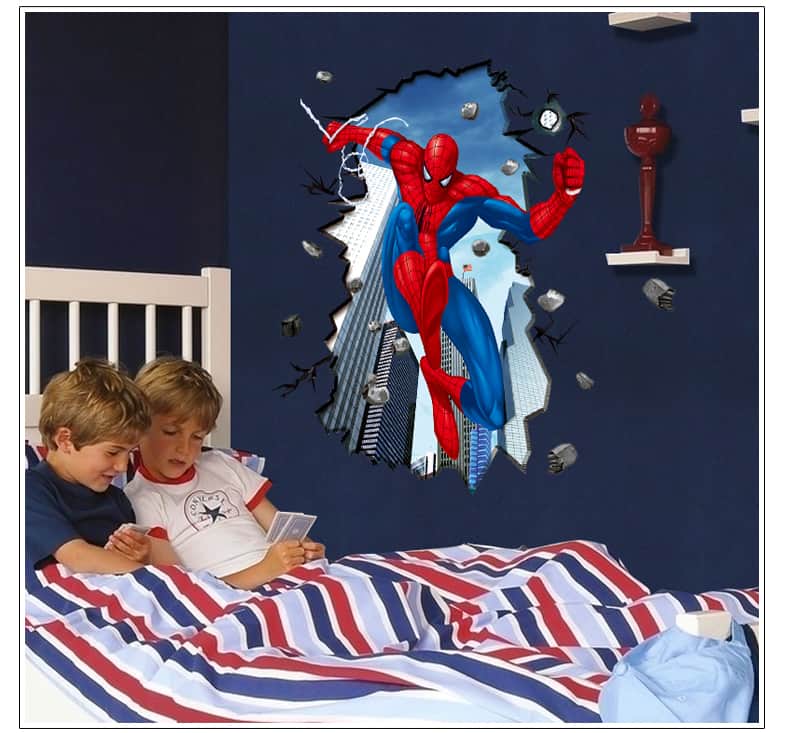 Large Spiderman wall sticker, with a broken wall effect.  Spiderman is smashing through your wall!
---
You can also find a pretty cool Spiderman wall light in a post I did about some great kids wall lights here.