Some Super Unicorn Wall Stickers!
Unicorns must be one of the most magical imaginary creatures and certainly a hugely popular choice too.  One reason for this is because they're so aesthetically pleasing.  
They're beautiful and so therefore, they make a awesome decorations too.  If you're thinking of creating a unicorn themed bedroom, there are also some gorgeous Unicorn toy animal plaques I wrote about in this post that would really add an additional wow factor, especially in conjunction with Unicorn wall stickers.
Also, make sure you don't miss this post, if you'd like to create a Unicorn themed bedroom.
Check a selection of great wall stickers available to buy here….
---
Rainbow Unicorn Wall Stickers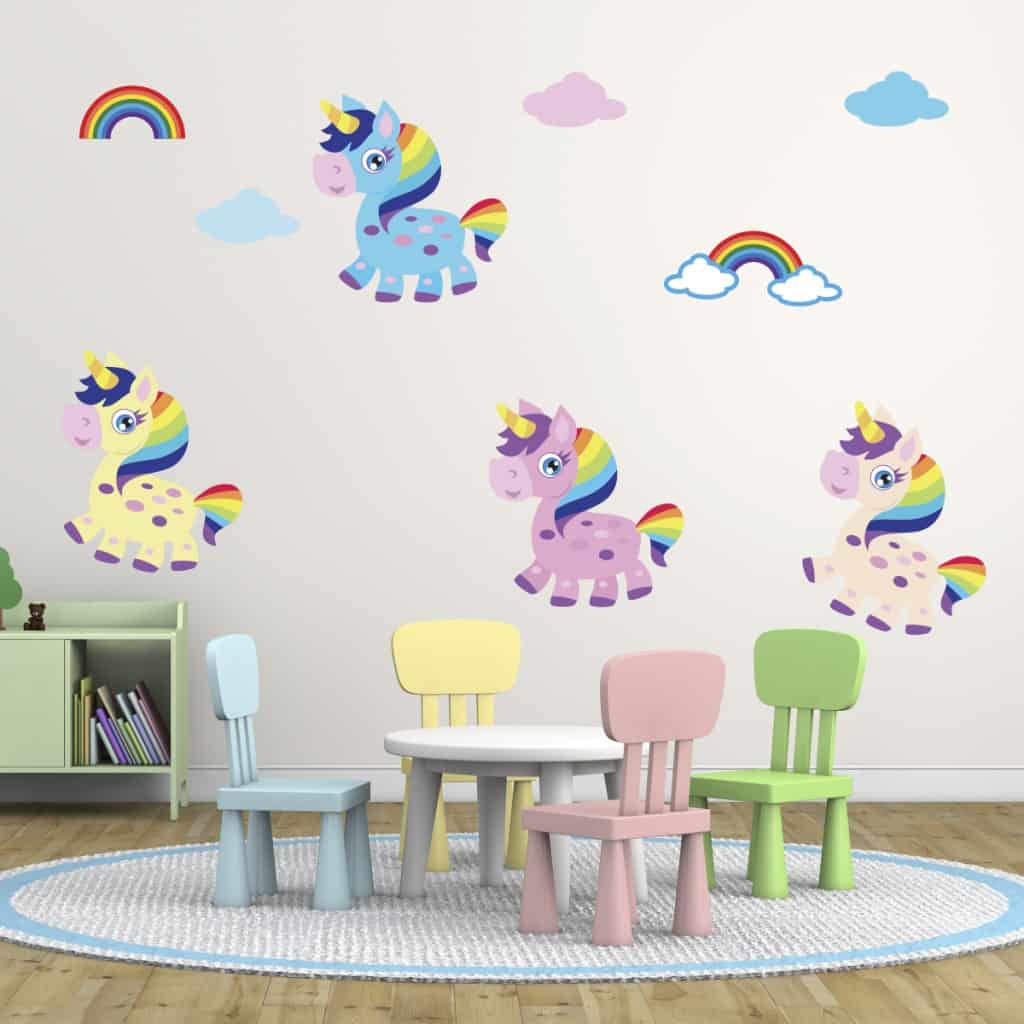 This colourful unicorn set includes four unicorns, two rainbows and three clouds in a pack.  The bright cheerful colours would make a lovely edition to a nursery or playroom.
---
Rising Unicorn Wall Sticker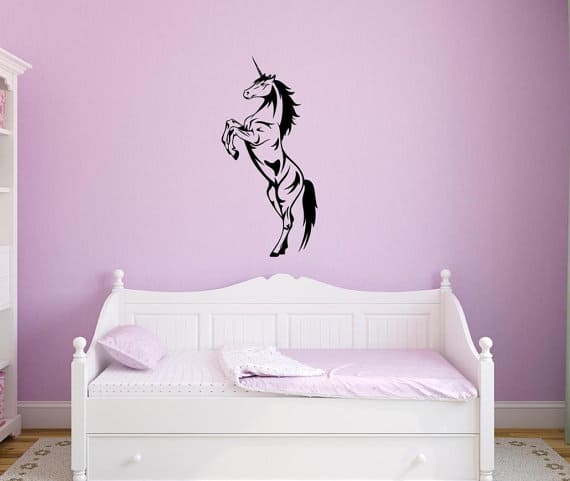 A simple but tasteful unicorn wall sticker, would be ideal as a subtle addition to a unicorn themed room, without being overwhelming.
---
Unicorn Open-Window Effect Wall Sticker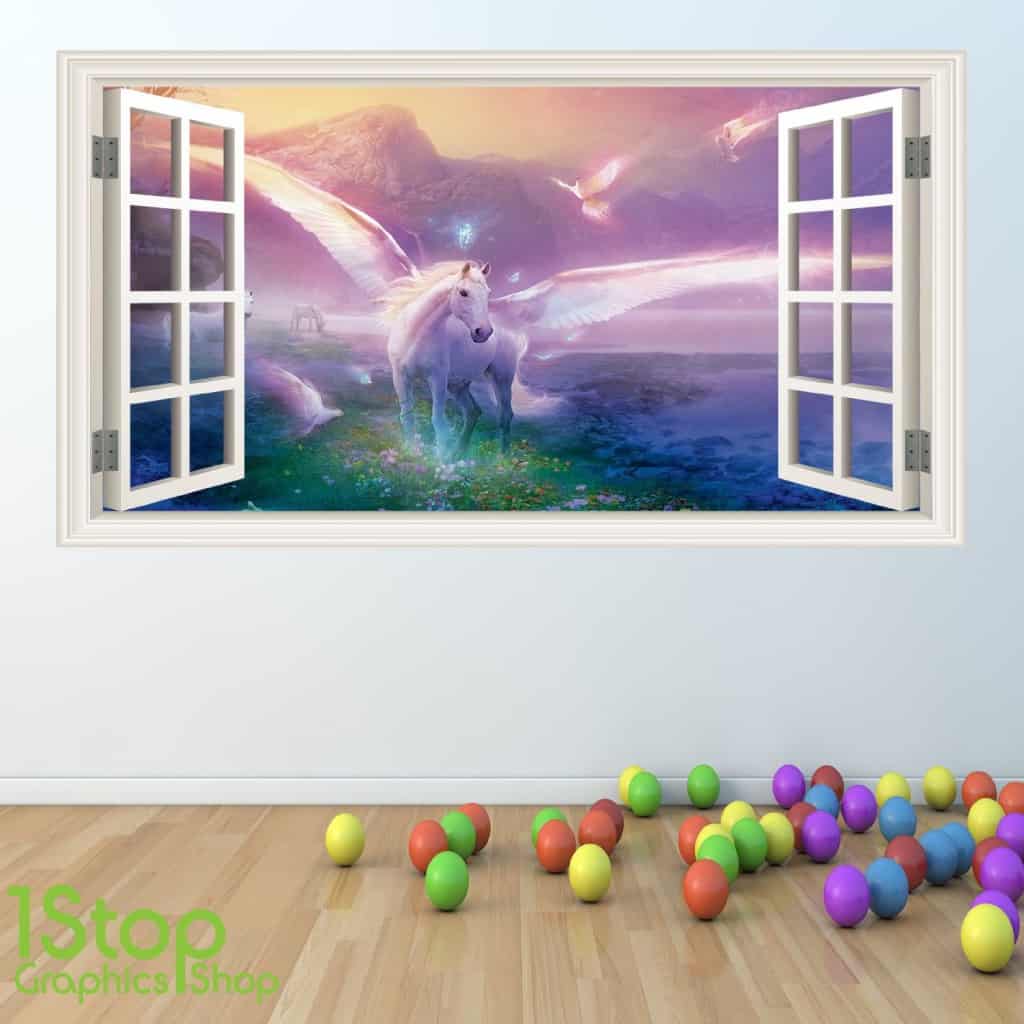 A beautiful Unicorn Wall Sticker, with the popular "open-window" effect.
---
Fairy Tale Unicorn Window Wall Sticker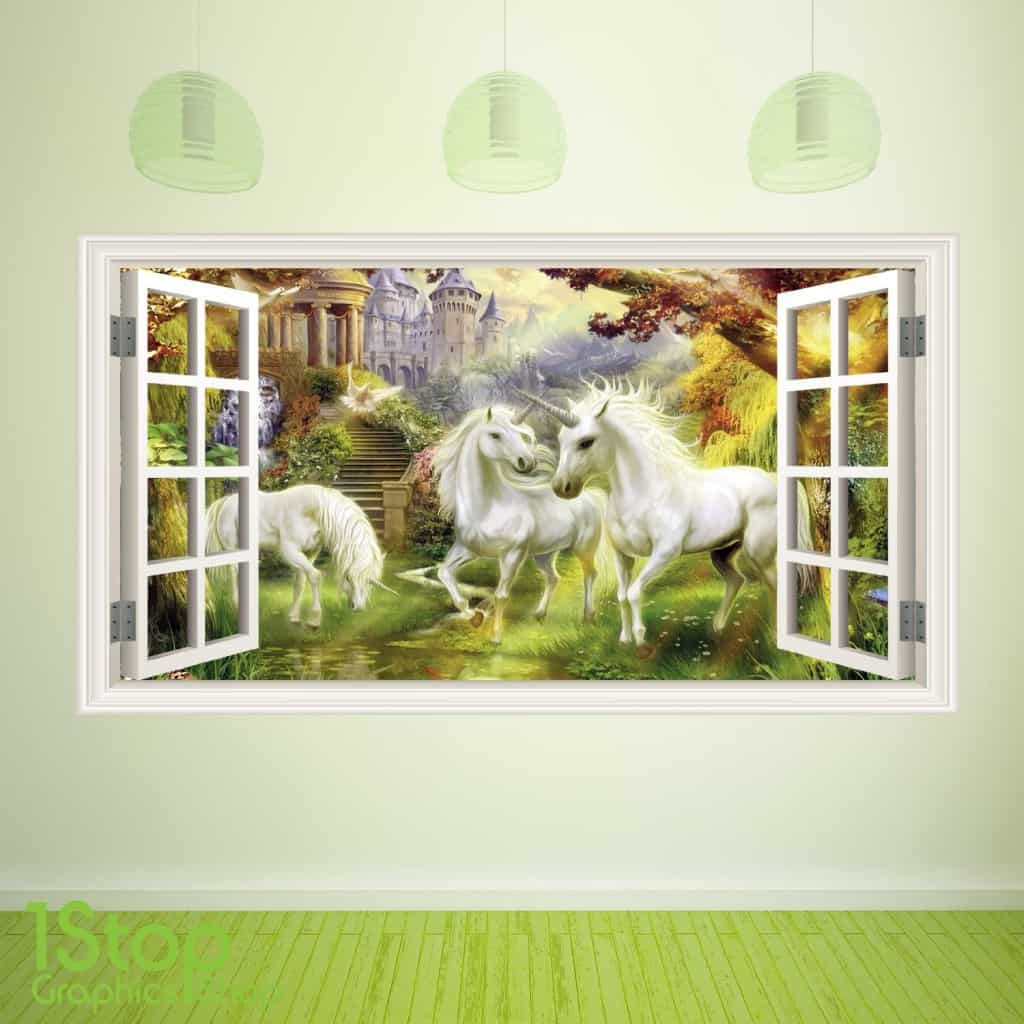 Another open-window design, with several unicorns in an attractive fairy tale setting.
---
Luminous Unicorn And Stars Wall Sticker Set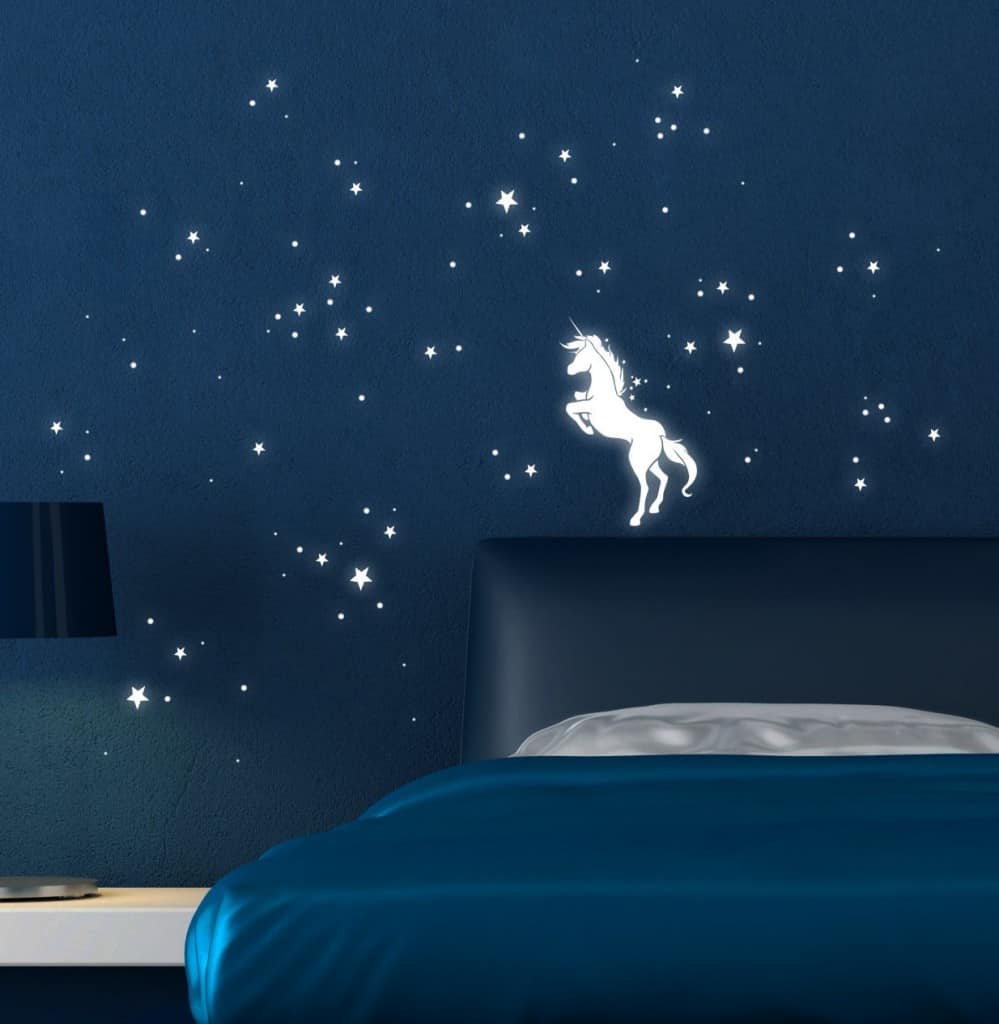 Magical luminous unicorn and stars wall stickers that glow and create an enchanting atmosphere.
---
Glow in the dark unicorn with 140 stars
 
Another set of glowing wall stickers here, to light up your child's room with a magical glow!
---
Unicorn and Stars Multipack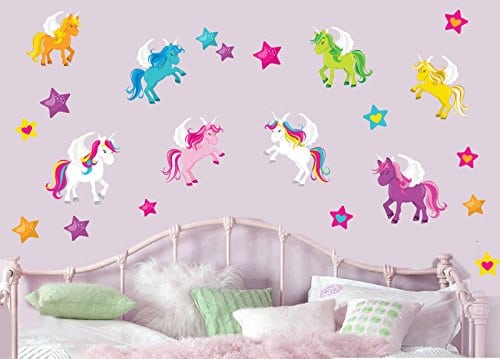 A colourful, easy to apply and great value set of Unicorn wall stickers.
---
Realistic Unicorn Window Wall Sticker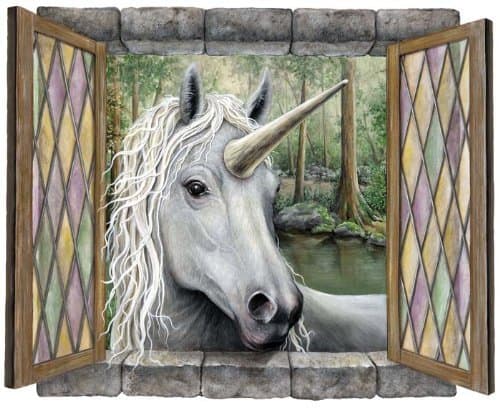 A beautifully realistic Unicorn Wall Sticker, with open-window effect.
---
Large Unicorn Wall Sticker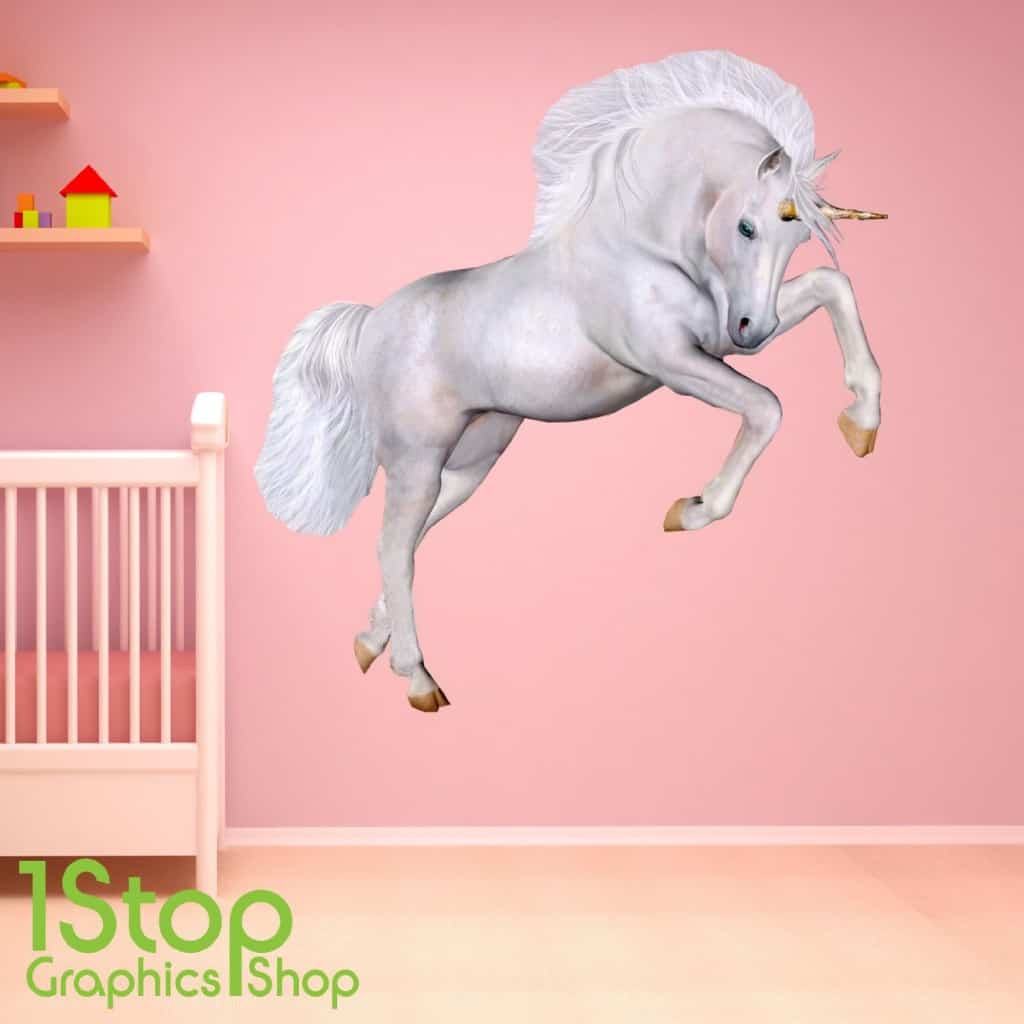 Beautiful large Unicorn wall sticker, with a realistic design.
---
Colourful Unicorn Wall Sticker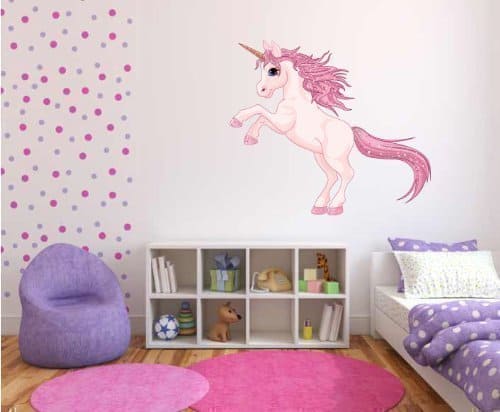 A lovely colourful Unicorn Wall Sticker with some sparkle!
---
Other posts you may find useful…