Fantastic Lego Wall Stickers!
Lego is simply iconic – but with the rise of the main Lego movie, as well as Lego video games and so forth, the Lego industry has been given a massive boost.    Lego deserves major recognition, but the movie in addition, was fantastic and an awesome showcase for Lego in all it's brilliance. Naturally, I had to include some Lego wall art stickers in our category list and there are some great ones available!
---
Cracked wall effect Lego Movie Wall Sticker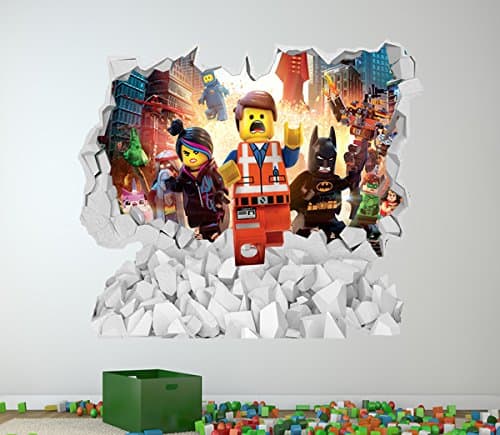 Runnnnn…..The cracked wall effect wall stickers definitely make a big impact!  This one is great, as it includes some of the great characters from the Lego Movie.
---
Cracked wall effect Lego Batman Wall Sticker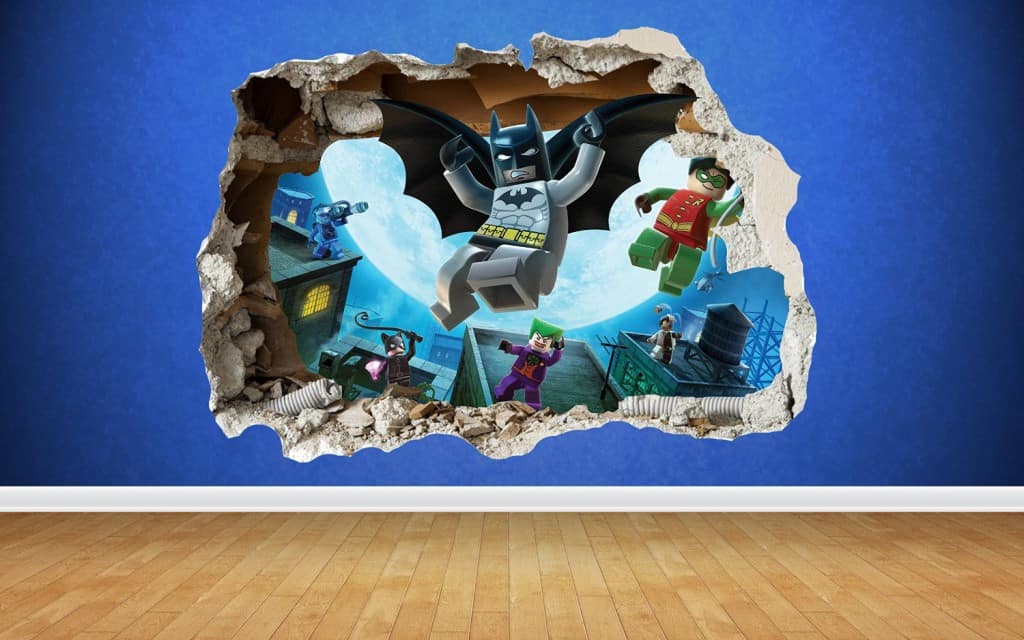 Awesome Lego Batman wall sticker with smashed wall effect.  You can also see some additional characters in there, like the Joker and Robin!
---
Cracked Wall Effect Lego Blocks Wall Sticker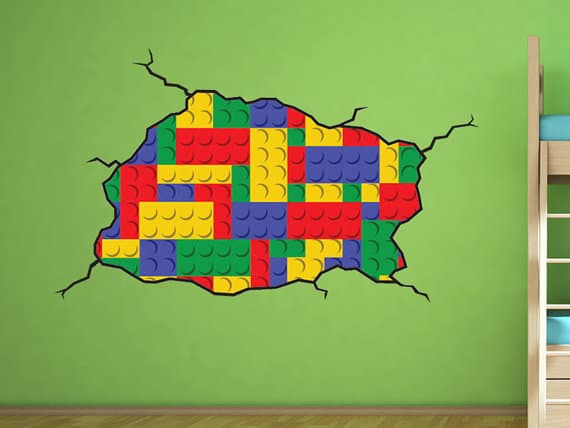 Colourful Lego wall sticker with "broken wall" effect.
---
Lego Tetris Style Wall Sticker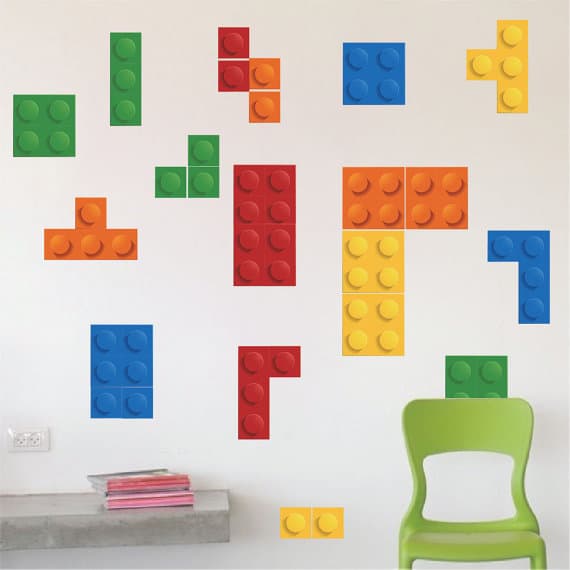 I love that this Lego sticker resembles the Tetris game!  A reminder for me of my first games console – the classic original Gameboy!
---
Window Effect Lego Movie Wall Sticker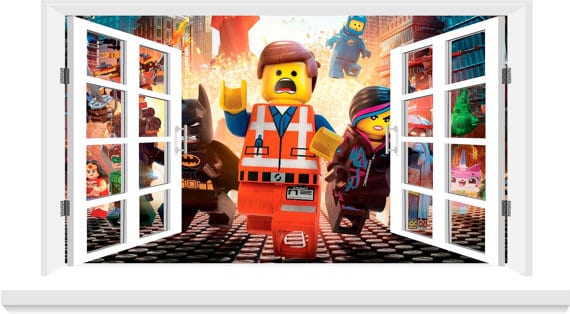 A really cool Lego Movies "window effect" wall sticker.  It show Emmet and his friends running from the chaotic action caused by president business, seemingly into your bedroom through your wall!
---
Cracked wall Star Wars Lego Wall Sticker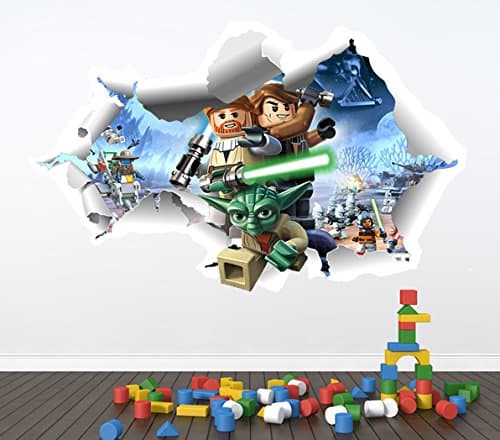 A Lego Star Wars themed wall sticker this time, again with  that popular "broken wall" effect.  Yoda looks extremely cute in this one.
---
Evolution of Man Lego Wall Sticker
Amusing and fun, a wall sticker showing the evolution of a lego man!  I love this.  Various colours available, so you can customise the item.
---