Batman is one of my sons favourites, closely followed by Spiderman.  Super heroes will always be a kids favourite, but now they can have whole walls devoted to their favourite superhero!  Here are some great Batman Wall art stickers that are available to buy on the web!  Enjoy!
---
Flying Batman Wall Sticker

---
Flying Batman Wall Sticker + Extras!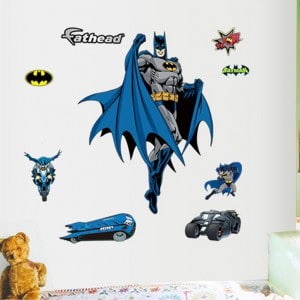 ---
Black Batman Wall Sticker & Bat Details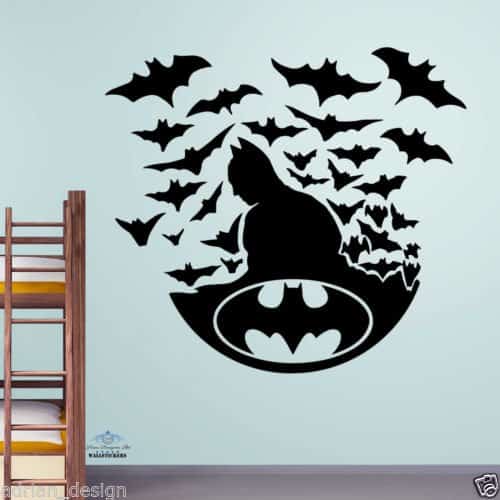 ---
Personalised Batman Wall Sticker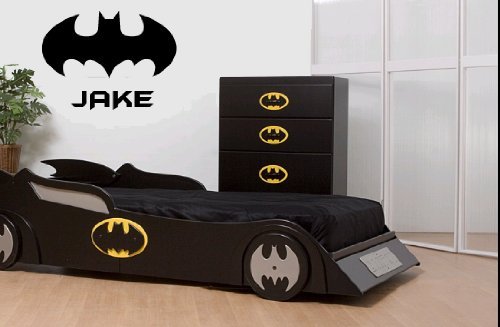 ---
Lego Batman Wall Sticker
An awesome Lego Batman themed wall sticker here.  Ideal for the Lego fan, as well as Batman fans.  (lego wall stickers here).
---
Walking Batman Wall Sticker, with Bat Detailing.
Another mature design, this is really beautiful.  Awesome detailing with the bats and the contrast between black and white.
---
Comic Book Style Batman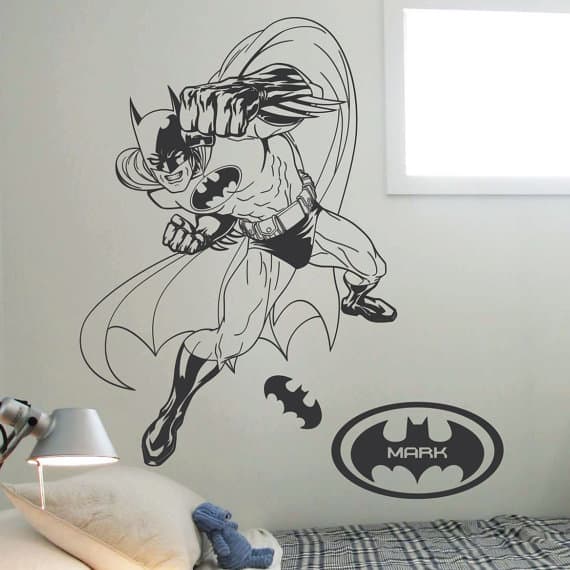 Comic book style batman wall sticker, with personalised name batman logo.
---
Cracked Wall Effect, Batman Wall Sticker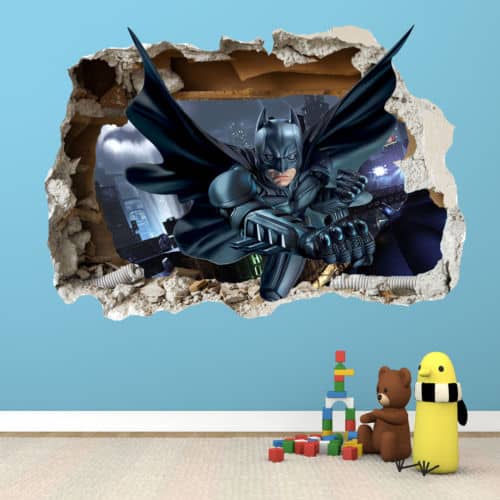 Very cool smashed wall effect Batman wall sticker, looks like Batman is smashing through the wall into your bedroom!
---
Batman Chalkboard Wall Sticker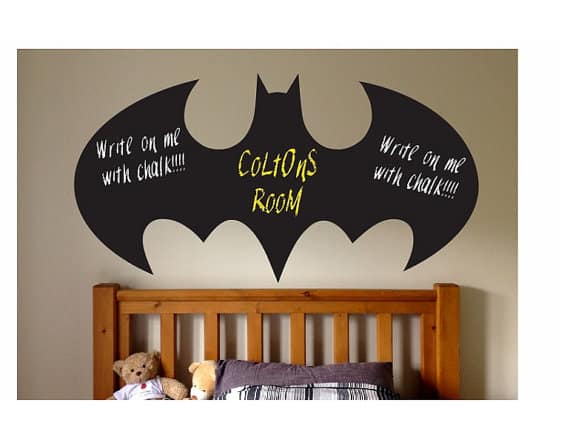 I love this batman chalkboard.  Brilliant for your child to be able to draw on their wall or write little notes and reminders to themselves!  The seller has several sizes to choose from.
---
Gotham City Batman Wall Sticker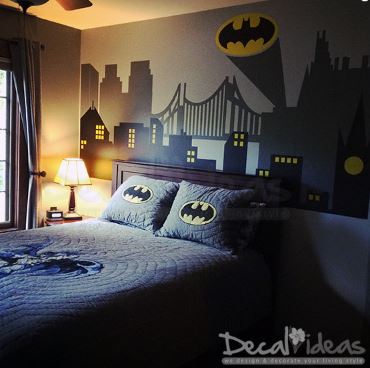 If you want to go all all out with your theme, this is the way to do it.  Why not have a wall sticker that fills the wall?  This Gotham city wall sticker would be the perfect solution to creating a batman theme in your child's bedroom.