Has your child ever decorated their own room at Christmas?  It's a lovely way to make the home feel even more festive and you can get some adorable small Christmas trees that would fit perfectly in a child's room.  Last year, we had a "Nightmare Before Christmas" theme in our home, complete with spooky decorations and cobwebs instead of snow!  If your child is a Disney fan, there are some lovely Disney Christmas decorations available!
---
Nightmare Before Christmas Hand Painted ornaments
The Nightmare Before Christmas is a favourite film in our home – we love the combination of Halloween and Christmas combined!
This set of Nightmare Before Christmas inspired decorations are hand painted and can be shipped worldwide. If you like the look of these, there are also plenty of other sellers doing variations of hand painted decorations with a Nightmare Before Christmas theme.
---
Nightmare Before Christmas Christmas Bauble Set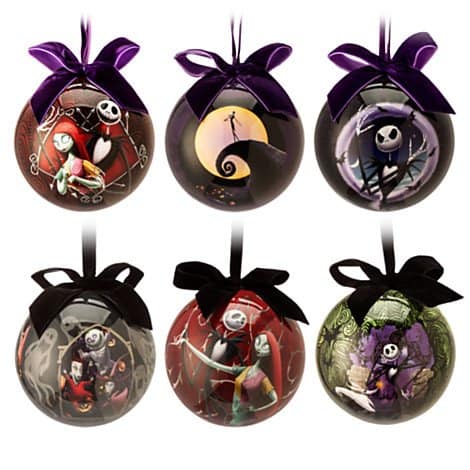 We have this exact set in our house and they're a firm favourite.  A set of six baubles, each depicting a unique Nightmare Before Christmas scene.  Each bauble has a ribbon attached, with a hanging loop.  You can purchase
---
Olaf Christmas Decoration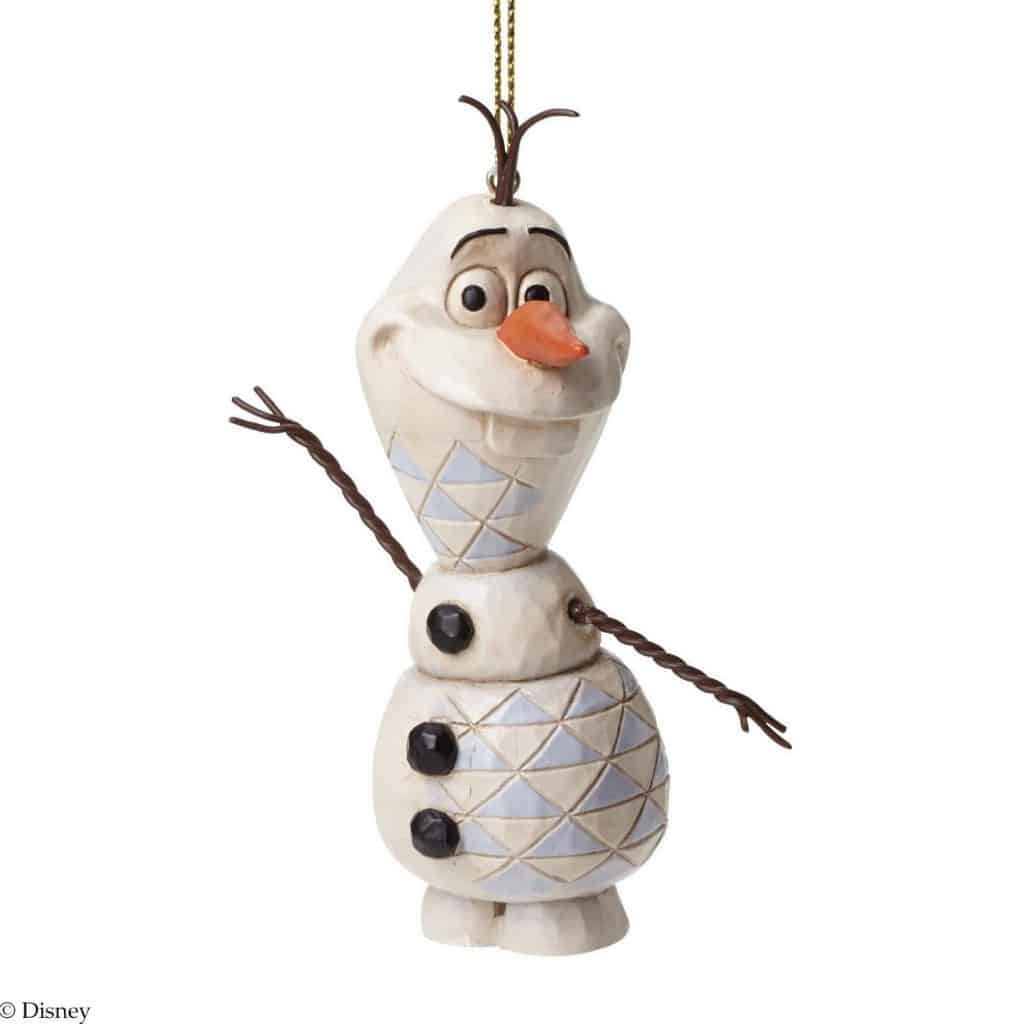 What about this adorable Olaf inspired Christmas decoration? He looks like he's been crafted in wood, but in fact he's hand painted resin.  He comes in his own gift box.  There are many other styles available via this seller, from Beauty and the Beast to Snow White, there is a vast range available. The attention to detail and quality of these pieces is really impressive and they'd also make a lovely stocking filler.  
---
Mickey And Friends Christmas Baubles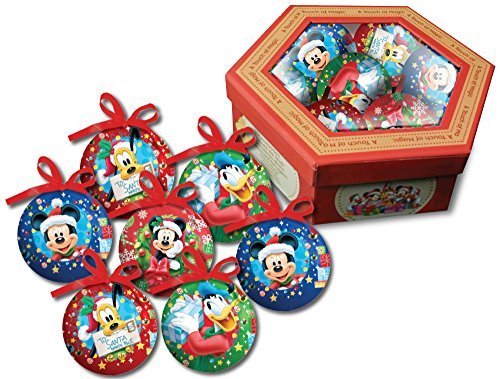 This is an assorted gift box with seven different baubles – Mickey Mouse and his best friends!  An all around set for the classic Disney fan.  This set is also great value – at only
---
Alice In Wonderland Teapot Christmas Decoration 
I think this Alice in Wonderland bauble is simply magic.  The Disney store has a wide selection of glass baubles and decorations, with various themes from different Disney movies.  But this one is my particular favourite.
---
Despicable Me Minion Dave Decoration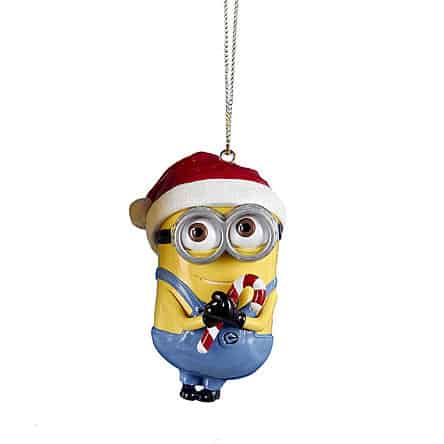 People do seem to have gone minions crazy – but the films are brilliant, so why not!  This little minion Christmas decoration, with Dave lovingly clutching a candy cane, would be a sweet addition to your tree and a thoughtful gift or stocking filler for a minions fan.  He's great value too, check him out.
---
Toy Story Tree Christmas Decorations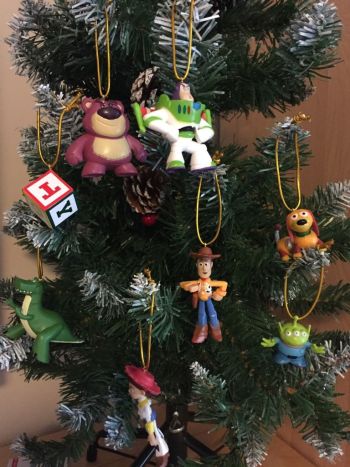 A great full set of eight figures, all inspired by the Toy Story Disney film.  A lovely gift for a Toy Story fan.  Disney Planes, Disney Princesses and Frozen variations are also available. £11.99 for the set on Ebay.
---
Frozen Elsa Singing Christmas Decoration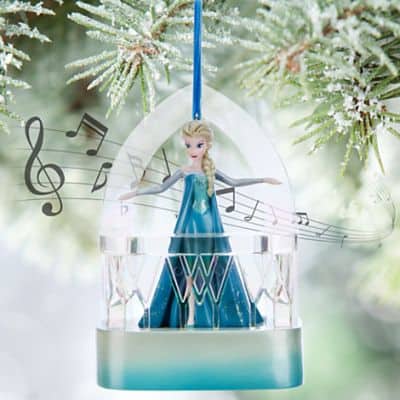 Another Frozen decoration, but this one has a special feature – she's musical!  Press the button on the back and "let it go" is played.  Elsa stands on an ice balcony, wearing a blue dress with glittery detailing.  This would make an extra special edition, either to a Disney or Frozen themed tree – or just as a stand alone unique Christmas ornament.  £14.95 from The Disneystore.
---
I hope you find some Disney Christmas Decorations perfect for you this Christmas.
If you're feeling in a creative mood – check out this video for some great ideas of how you can create your own fabulous DIY Disney Christmas decorations!  A great activity that you could do over the Christmas holidays with the kids.
Christmas wall stickers are also a great way your kids can decorate their rooms this Christmas – check out some great ones here.
You're very welcome to leave me a comment!  Merry Christmas!
If you enjoyed this post, I'd love a share or two via the icons below!  Many thanks 🙂
All the best…