Lets talk Pokemon bedroom ideas!
If you haven't heard of Pokemon Go…  well, maybe you've been living in a cave for a while- because it's become a completely crazy phenomenon.  
The interesting aspect of Pokemon Go, is it's a game app that meshes together the real world and the world of pokemon.
It can make the regular dull walk to the shops, suddenly quite adventurous.  I resisted this game for a while…
But once the school broke up for the summer break, inevitably I found myself thinking of different ways to entertain the children.
Suddenly, Pokemon Go opened up some new possibilities…
We could walk around the city, or the countryside exploring new locations with our interactive app and collect our little Pokemon creatures.  
What's more, the app would come up with some interesting facts about the area, so it is also educational.
Even before the Pokemon Go app, my youngest has been pokemon obsessed for sometime.  He's found plenty of episodes on amazon prime and has been working his way through it for sometime.
I remember Pokemon being around in the 90's myself and frankly being pretty bewildered by the whole thing – how about you?
In any case, this got me thinking as to what sort of themed Pokemon stuff you may be able to get hold of, in order to create a themed bedroom.   Or, at least some accessories that may go towards creating it.
During this post, I will first look at some completed Pokemon rooms for inspiration and then I will share with you some of the products I've found.
Pokemon Bedroom Inspiration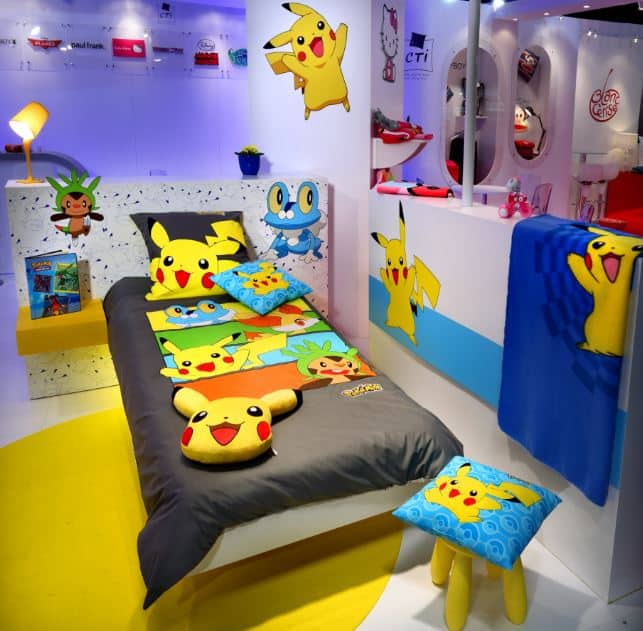 The above look could be easily replicated using plenty of bright Pokemon related colours, wall stickers, cushions, duvet covers and accessories.
So, you don't need Pokemon specific furniture to make a really awesome themed bedroom, just adding the right amount of accessories and decorative aspects can do just as well.
---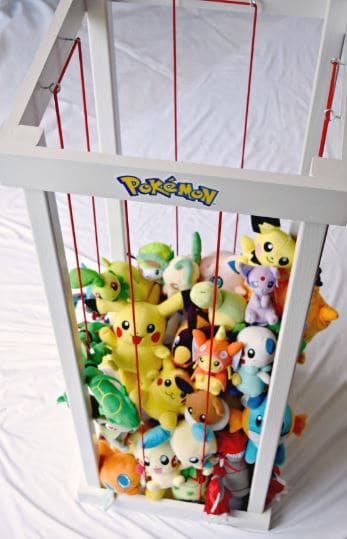 Source – thehandymansdaughter.com
Or how about doing a bit of DIY, with this cute Pokemon Zoo?  If you're interested in creating something yourself, it's not too difficult to set up, (you can check full details and instructions via the link).
---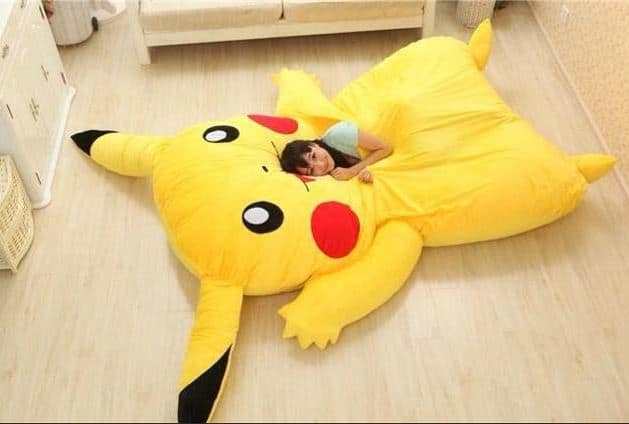 This one is definitely an extravagant item – and a super large one.  But I had to include this fantastic snug Pikachu bed! 
Only available at Mercari it weighs a whole 15kg.  It certainly looks like a very cosy place to chill out on a winters evening – if you can make room for him!
Pokemon Bedding, Cushions & Blankets!
If a whole bed isn't for you, you can easily go for a Pokemon bed cover – how about this bright and cheerful Pikachu bed set?  That also comes with matching pillow covers.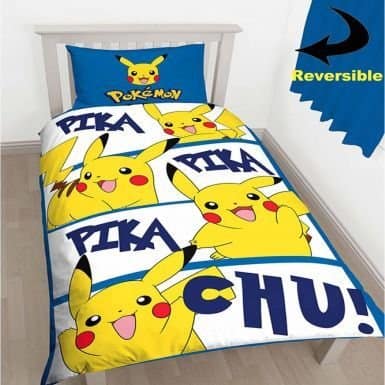 ---
This is also another Pikachu inspired set, but with a lovely outdoors scene.
The set also comes with a sheet and two pillow cases.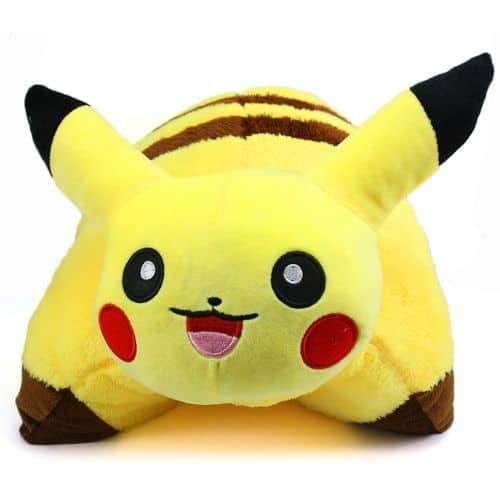 Did your kids get into the whole pillow pet craze!?  Mine went crazy for them.  Actually we also got a special edition scooby doo pillow pet, that was very well loved.
But what better pillow pet than a Pikachu pillow pet?  There are also some other varieties.
This would make a great addition to your Pokemon themed bedroom – perhaps sat on the bed with a variety of other Pokemon inspired cushions and soft toys.
Or you may prefer this other alternative… another transforming Pokemon pillow pet – but this time it's UMBREON!  I love this one.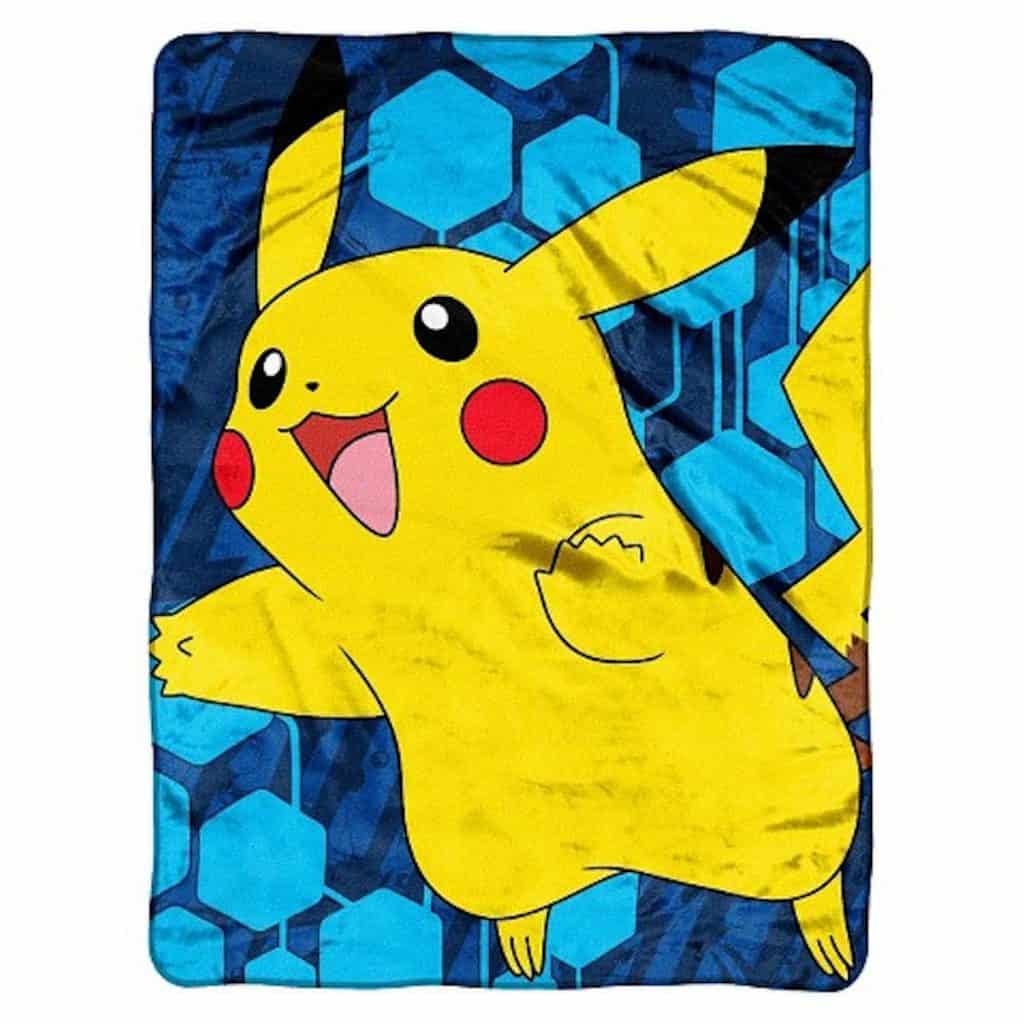 Instead of a full Pokemon bedding set – you could cover a regular set with this Pokemon soft throw….  Isn't he cute?
This throw is made from soft fleece and has a big colourful Pikachu on the front, it would look great laid out on the bed, or would be useful as an extra blanket on cold nights.
Pokemon Lighting!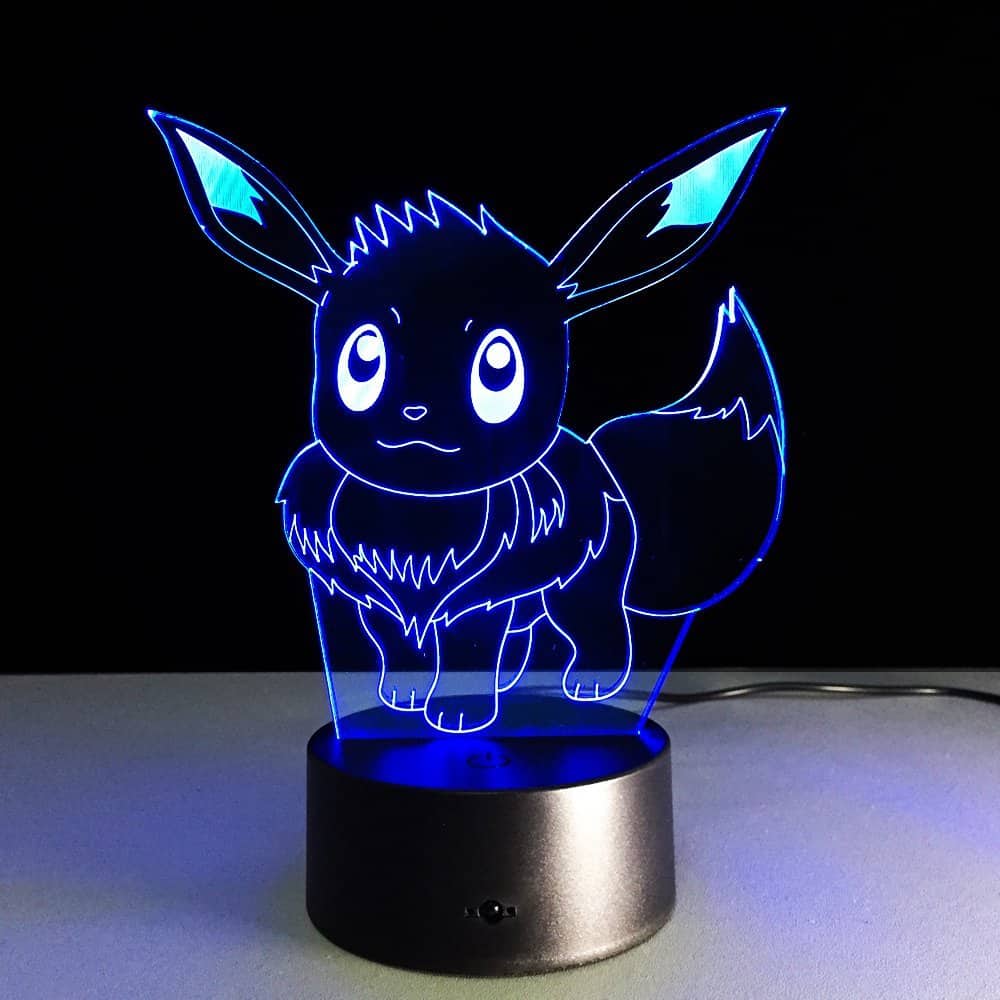 Here's a super cute Pokemon Go collection 3D LED night light that changes colour – and looks pretty impressive.
The Pokemon light changes between 7 different colours, which you can leave flashing or static.  There are also several other cute characters available, so check them all out.  (note: at the moment only Pikachu in the UK, hopefully more soon!).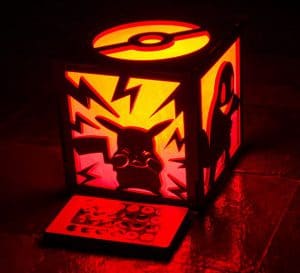 Here's a cute Pokemon inspired LED lantern that flashes 16 different colours!!  There isn't just pikachu on offer here, but a variety of Pokemon characters – including Charmander, Bulbasaur, Squirtle.
As well as being able to flash different colours, you can keep it still on a single colour too.  Ships worldwide from the USA.
Pokemon Chair!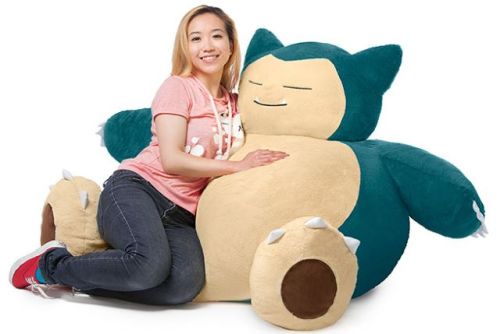 I'm in love with this POKEMON SNORLAX beanbag chair! It's almost 4 FEET TALL and 2 feet wide…. so, you'll need a bit of space to house this Pokemon cuddle buddy.
I can think of many grown ups who would love this…  For some older kids, this would make an awesome chair to have in a gaming room or general chill out zone.
The link above is for US visitors.  But, if you're in the UK – you can get a similar Snorlax shipped from Etsy: right over here.
Pokemon Wall Stickers!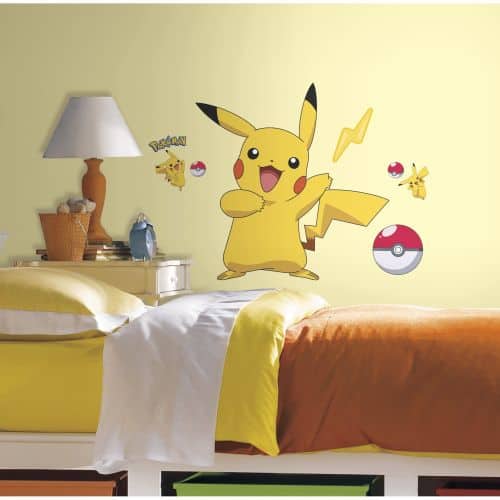 Here's a Super cute combo of Pokemon Wall Stickers.  The set comes with 12 different decals that are simply peel and stick.
You can also remove and move them around easily, without any sticky stuff staying behind on your wall – simple to do and very effective.
A large collection of wall stickers here, with a selection of Pokemon characters.
Using wall stickers means it will be easy to change the theme of your kids room, without worrying about changing the wall paper – just change the wall stickers and add some accessories and you can switch the whole feel.
This collection comes with 24 stickers in total and again, you can easily remove them and change them around – really simple to apply.
---
That pretty much rounds up my post for today.  I hope this post has given you some ideas regarding your potential Pokemon bedroom.
Tell me, what are your plans –  Are you going all out with some major changes, or are you going for a more subtle effect?
What do you think about this whole Pokemon Go phenomenon?  Leave me a comment below!
If you're looking for some unique POKEMON related items for your super fan, I recommend you check out ETSY.  They have some interesting stuff on there!

Other posts that you may find interesting….